The Ultimate Baby Camera System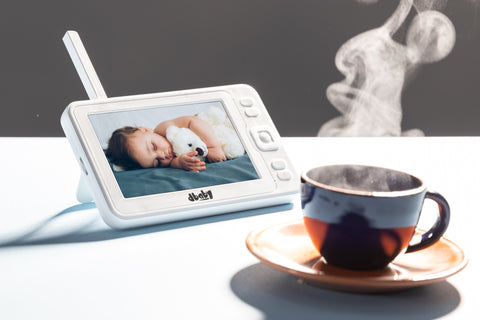 DBABY 1080p Wireless Baby Camera 5" Monitor System
1080p Camera




5" LCD Display

SD Card Recording

Clear Infrared Night Vision

Long Range Wireless

Auto Pan Tilt Rotation

110 ° Wide Angle

Sound Detection and Alarm

Built-in Microphone

Room Temperature Monitoring

Music and Lullabies

Feeding Schedule Alarm

Multi-Camera Expansion
Afternoon Nap.
Have a peace of quietness while your little one is having a nap.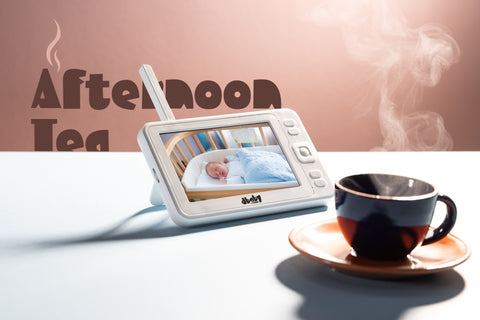 Long Range, Encrypted, Hack-proof
Using the latest 2.4GHZ FHSS wireless technology, DBABY baby monitor transmits smooth video constantly up to 1000ft with less disconnection experience when monitoring. 100% encryption technology protects your baby's privacy and security. no WiFi or internet connection required means 100% digital privacy from hackers.
Cooking Time Safety.
Keep you baby happy and safe while you prepare for the dinner.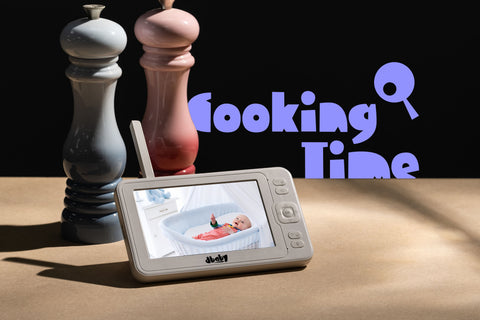 5" HD Display, 1080P Video, Night Vision
5 inch HD colour LCD screen provides high-quality crystal clear secure video viewing that you can monitor your baby anywhere in the house. DBABY comes with in superior 1080p full HD quality, letting you see the delicate movements of your little one clearly. The screen is 2X bigger than regular baby monitor therefore eliminate the needs for a digital zoom. With auto infrared night vision function, DBABY video baby camera automatically turns into black-white night vision when it detects low light. you can see your baby clearly on your video baby monitor at night, you will feel more at ease. 
Long Night.
Keep an eye on your loved one while you trying to push for the deadline.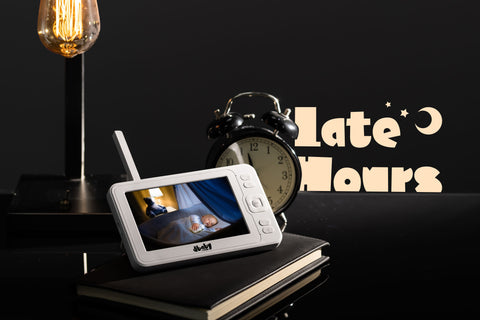 Two-way Talk,  Lullabies & Temperature, Feeding reminder
This baby monitor includes a temperature sensor that allows you to detect the temperature of the baby's room. This way you will always have peace of mind. Use the built-in advanced microphone and speaker, you can not only see but also can hear and talk with your baby via the audio baby monitor. When you hear your baby cry. white noise sound or the programmed lullaby sounds to calm your baby remotely.  Preset lullabies with soothing rhythms, which can be played via remote control from the parent unit to help babies relax and fall asleep. You can set feeding alerts on the video baby monitor. It can be set to 2 hours, 4 hours or 6 hours. The portable parent unit will remind you that it's time to complete your feeding plan.
Help Out.
Ready to help mum without needing for her to ask.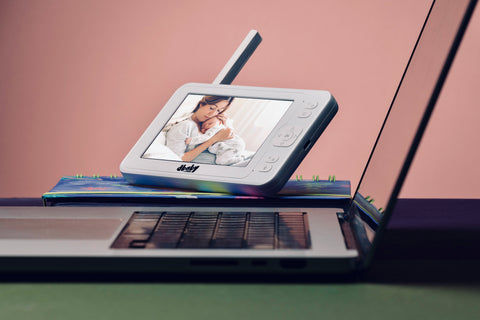 Motorised Pan & Tilt & Long Lasting Battery
DBABY monitor remote control camera rotates horizontally by 355° and vertically by 120° to ensure you can see the Baby clearly From any Angle, ensuring that you can monitor the entire baby room. The parent unit of the DBABY video baby monitor is equipped with a 3600mAh rechargeable Li-ion battery, which can free you from the shackles of wires. After a full charge, if the screen of the baby camera is always on, it can work for about 8 hours; If in VOX mode, it can work for about 20 hours.
Carry Around Easy.
Light weight with a long last battery allows you to take it around the house.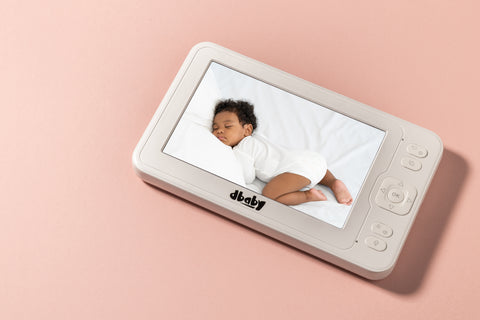 No Questions asked warranty
We at DBABY made the production of highest quality products our #1 priority from the very inception. That's why our video baby monitors come with a 1 Year Manufacturer's Warranty, Dedicated Customer Support and hassle-free 90-day money back guarantee!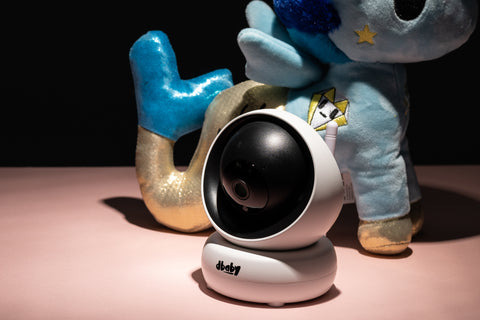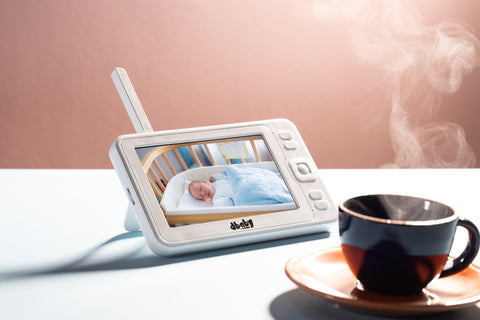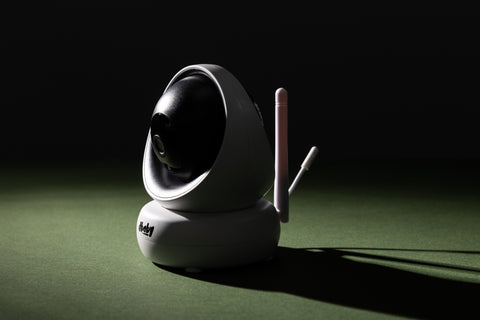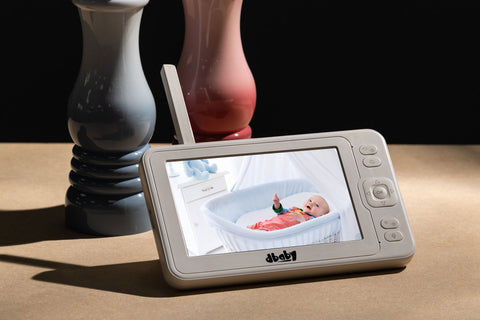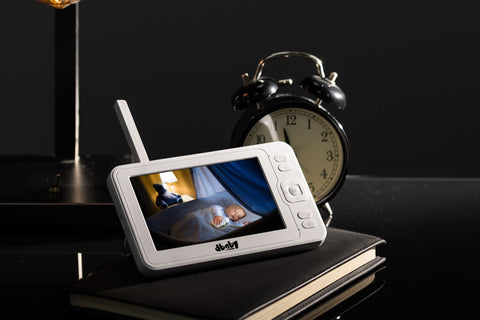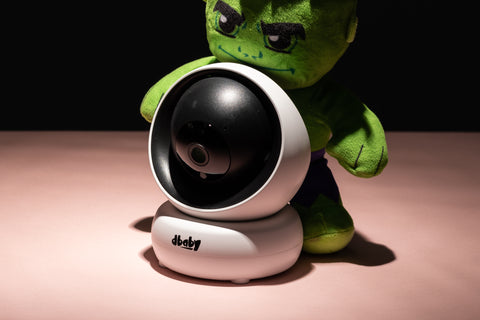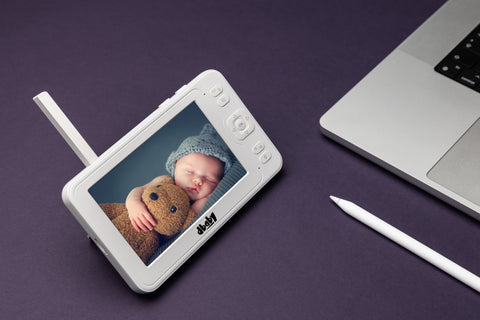 DBABY | ZXTECH Partnered Up
DBABY ZXTECH partnership is founded on a shared value of safety and security. From the sensor technology to the wireless connection connectivity, every aspect is designed with security in mind. The one and only baby camera on the market that are created with a strong backbone of CCTV expertise.